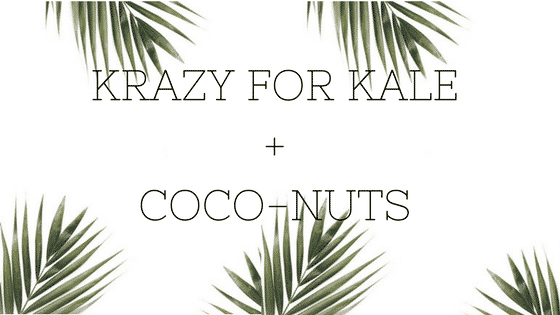 Take care of your body...it's the only place you have to live ♡
Click To Tweet
Far too many of us take forever till we realize that what we feed our body, what we put on our skin and how we work out is not actually working out. You shouldn't have to get to a point where you're forced to be healthy, but rather it should be something you enjoy doing.
Living a healthy life and promoting well-being is our first priority here at Kale + Coco and knowledge is power.
When you're properly informed, you're more inclined to make better changes.
Click To Tweet
We want to provide the most noteworthy information on how to live a healthy life that's not only easy but fun. When you feed your body good nutritious food, take time for yourself and slather your skin with insanely beneficial and natural ingredients, it eventually all becomes a lifestyle you crave.
Kale + Coco is all about a balanced life. We know how hard it is to get yourself pumped to maintain or little own start an uber healthy lifestyle, which is why we have cultivated a variety of posts that incorporate all kinds of methods, foods, and ways of living that will allow you to achieve the goal you dream and desire. Little work and tons of knowledge, we find is the best way to get in the direction of being as healthy as you can be. Because when you are healthy, you develop a positive outlook and suddenly everything tends to feel better, light and achievable.
Doing yoga, being vegan and only sticking with natural organic products are not hard things to do and they are just some ways you could change your lifestyle. In fact, it all makes life so much easier! If you're not convinced, keep browsing the site and you'll see.
SaveSave
SaveSave
SaveSave
SaveSave
SaveSave