There is so much information and misinformation out there about skincare. Which is bad, which is good? Just step into a lavish beauty store and if you wait just a few minutes you might be bombarded by a lovely rep trying to sway you into buying the new and latest "IT" skincare product that just came out, with the most controversial and innovative ingredients that will undoubtedly transform your skin making you look 10 years younger!
As they say in London, bollocks! Ok, so while to some extent this might be true, what so many of these companies and large skincare lines neglect to speak about is the hard truth that these products are chemical laden with pore-clogging ingredients, you or I cannot pronounce.
If you are suffering from troubled acne-prone skin, you might not realize it yet, but it could be the products you are using and the chemicals present in your day to day routine.
Essentially the main thing about these ingredients is that they are comedogenic. This word has a history of being misleading, so let us break it down.
Clarifying Comedogenic 
A comedogenic ingredient in it's simplest form means that it clogs pores. This isn't always clear because labels advertise claims of being "non-comedogenic," however there are no FDA regulations, standardized testing or watchdogs in place that require a company to distinguish between when a product is comedogenic or not.
While an individual's skin is largely different and sensitive from the next person, there are ingredients that are known to clog pores, aggravate the skin and encourage breakouts. Oilier skin types are the most vulnerable as they produce more sebum than someone with dry skin and therefore should refrain from using products with ingredients that could increase the production of sebum. Staying away from certain substances prominent in most products could help keep acne at bay but also minimize pores.
The discrepancy between a product's efficacy and whether it induces breakouts could be all in the ingredients. Sometimes it might not be one ingredient that's the root of the problem but the combination as the worst offender. Most companies focus entirely on "properties" putting texture, consistency, longevity or even scent first, but renders useless in the end. The formulation depletes the benefits when it is packed with synthetics, fillers, parabens and more just to deliver and present a luxurious product.
While there are so many things related to acne, such as diet, lifestyle, hormones, and environment, the best thing to do is to address them one at a time. Let's begin with the products you use and narrow it down by discussing some best practices.
Best Practices
Work towards a more holistic treatment/lifestyle. Kale + Coco is about being educated. With knowledge comes the power to conquer any issue. You are more armed with the ability to take proper action, but you must be willing to put some dogmatic beliefs aside to be ready to make changes in your life and see a difference in your skin. So the first and most important thing is to tackle your skincare products.
The thing about skin–care is that your objective is to care for your skin. But if you're using products that are giving you breakouts, then it's counterproductive isn't it? If you want to be able to fully take care of your skin, then you must be informed and open to change!
1. You're applying too many products at one time. If you're using a cleanser, toner, day and night moisturizer or serum then how can you tell which one is affecting your skin or what you might be reacting to?
Try using one product at a time and attempt a process of elimination, which will help you identify exactly what is aggravating your skin.
2. Moisturizer or makeup? Minimize the makeup on your face. Swap your liquid foundation for a loose powder. Foundation tends to disagree with oily or acne-prone skin and could be contributing to your dilemma. By making the switch you should be able to determine whether it's your makeup or your moisturizer.
3. Read the labels and ingredients. To make it easy, we have put together a comprehensive list of pore-clogging ingredients that you can download and carry with you the next time you make your next skincare purchase. While it's not definitive, it will help you understand the amount of aggravating variables involved and help you target what might be causing your breakouts.
PORE-CLOGGING INGREDIENTS TO AVOID IN SKINCARE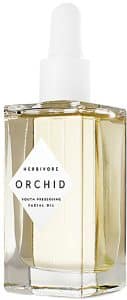 What's The Deal With Oils?
Probably the most misunderstood word in the skincare world. Many people have been led to believe that oil is the worst thing you could put on your face as it would surely clog your pores. This couldn't be further from the truth. In fact, people with oily skin would benefit greatly. Most skincare products with all its fillers and synthetics have the tendency to either increase oil production or clog the pores. Whereas applying natural oils on the face not only counteract the excessive oil but helps to balance the Ph levels in your skin.
Natural oils effectively moisturize and lubricate all while healing, protecting and preventing skin damage and breakouts.
When you try and strip the oils from your face such as using anti-acne products or from over scrubbing you are essentially stripping your face of its natural oils throwing off the balance in your moisture levels and increasing sebum production. Your skin, therefore, needs to compensate leaving you oilier, longer. For dry skin types, an oil can do wonders but should ultimately absorb nicely into the skin.
While it's important to use a scrub you don't want to overdo it. Using a facial brush like the Clarisonic or a one-two ingredient natural exfoliator once a week should suffice.
With the same respect, it's the unnatural oils you should avoid that cause the most aggravating. Be wary of products that are labeled "oil-free." This means it contains no natural oils, such lanolin and mineral oils commonly known to be comedogenic.
For myself, it was only until I decided to go back to basics when my whole world changed. After discovering how sensitive my skin was, I started to keep a list with me of all the ingredients that were known to be pore-clogging and found myself on a path to gaining a clearer complexion. The real awakening was avoiding chemical-filled products and converting to all natural skincare. It was the time in my life I not only had the control, but it became clear what I was doing wrong all along. In the end, knowledge is power. Use your brain, senses, and intuition to make decisions. Pay attention to how your body is reacting and nurture it from the inside out.
Download your list of  PORE-CLOGGING INGREDIENTS TO AVOID IN SKINCARE
SaveSave
SaveSave
SaveSave
SaveSave
SaveSave
SaveSave
SaveSave
SaveSaveSaveSave
SaveSaveSaveSave
SaveSave
SaveSave
SaveSave
SaveSave
SaveSave
SaveSave
SaveSave
SaveSave
SaveSave
SaveSave
SaveSave
SaveSave
SaveSave
SaveSave
SaveSave
SaveSave
SaveSave
SaveSaveSaveSaveSaveSaveSaveSaveSaveSave
SaveSave
SaveSave
SaveSave
SaveSave